FIBERGLASS SAILS ALL THE WAY
Globally fibreglass has become the material of choice for boat makers and fishermen. Better aesthetics, easy to maintain, non-degradable, and cheaper and quicker to build are some of the unique selling propositions that make fibreglass boats preferable over the traditional wooden boats.

Of late boatmakers and fishermen near Mumbai have started accepting this fact and are increasingly opting for fibre vessels. "Fibreglass boats have made fishing more profitable," acknowledged Gorai boatmaker Clyde Henriques as reported in Times of India newspaper. He added, "A fibreglass-hulled fishing boat costs about Rs 20 lakh, less than half the price of a wooden boat. It lasts about 40 years, almost twice as long as a wooden boat. And it can be built quickly."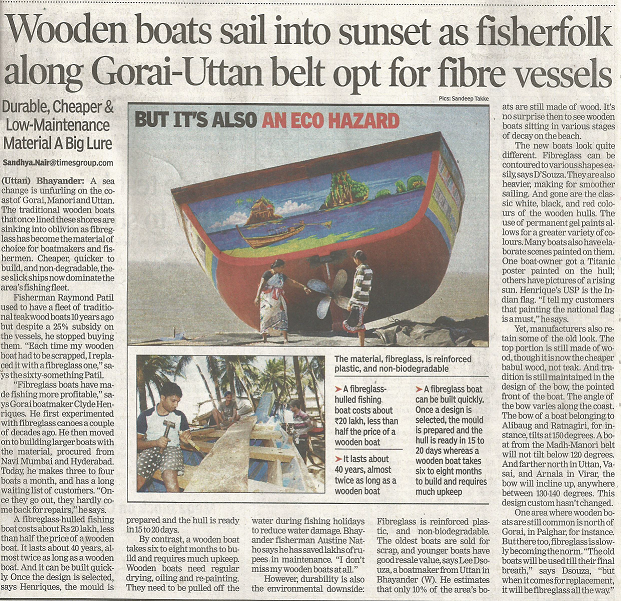 Related Tags:
Cover Article | Corrosion